The Best Vintage Fashion To See You Through The Cold Season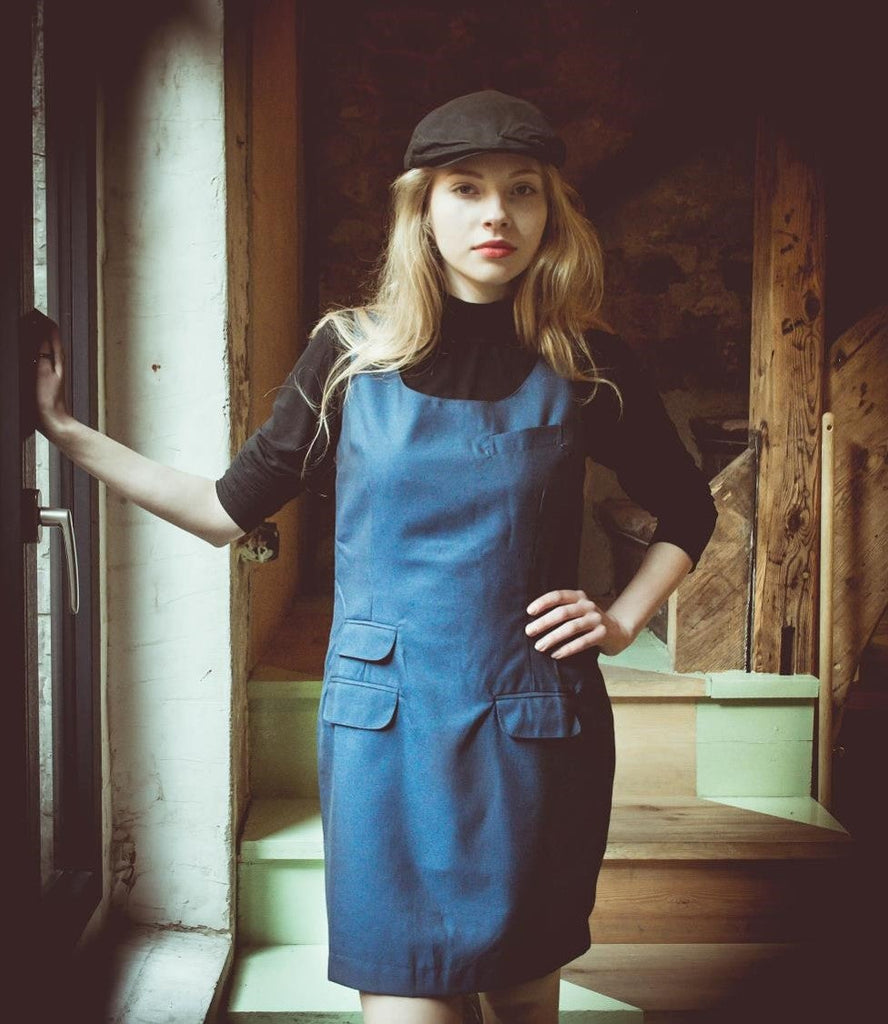 It is officially the height of Winter!
Warm weather is a distant memory, and the chances of getting a lovely sunny spell is the stuff of dreams.
That said, it shouldn't be all doom and gloom. Winter brings its own positives as although, yes, it does start to get cold, but the season brings us such beauty in its frosty mornings and clear blue skies. 
Winter indeed has a feeling of letting go of the summer to give way for new beginnings. This transition provides endless inspiration for your wardrobe as you layer up to keep the cold at bay.
It's time to step up your vintage fashion game and match what the world is throwing at you. Luckily vintage fashion doesn't just do these stylish layers and bold designs, but they do it well.
So let's take a look at the women's vintage clothing that will help create your wardrobe for winter.
Dresses
Just because winter is here, it doesn't mean dress season is over. There are still great ways to incorporate a dress into your winter collection and make them both a fashionable statement yet practical addition to counteracting the cold.
Women's vintage clothing can be highly versatile and work with so many modern outfits, which is why adding a vintage dress into your winter collection is so easy and comfortable to do. 
You could choose to wear your dress as an overlay and give your outfit a vintage twist or just wear it by itself and prop up your vintage dress with some bold and colourful accessories to make the outfit whole.
Cardigans
The cardigan, the top tier of women's vintage clothing. 
With so many different styles and versions of vintage cardigans, you can't go wrong with this versatile and adaptable piece of clothing to keep you warm on cold winter days.
Unlike most cardigans made from cotton nowadays, vintage cardigans benefit from mostly being made of wool. Wool is a fabric that not only can absorb more moisture but is also a lot more breathable. 
So say goodbye to becoming uncomfortably sweaty and hot just trying to stay warm, and hello to feeling fresh and cosy. Put on your light yet extremely comfortable cardigan and look incredibly stylish while doing so with a vintage cardigan - it's a win-win! 
Skirts
Right, let's all agree that skirts are the unsung heroes of the fashion industry and are so under-appreciated, considering how much they do and the outfits they can be paired with. 
From cuts to patterns to mini or maxi, there is very little a vintage skirt can't do for your outfit and has a unique way of incorporating itself into most outfits with ease.
Women's vintage clothing can be instantly elevated by the bold and stylish patterns that skirts can offer, depending on what era you're drawing inspiration from! A skirt can be worn socially or can be that unique splash of individuality your work outfits are so desperately calling out for.
No matter what your fashion choice is, whether you are new to the vintage game or a veteran of finding some of the best pieces throughout time, as we look to update our wardrobe for the new season, take a minute and think about buying vintage rather than feeding into fast fashion.
With so many pieces to choose from that are not just bright and beautiful but are genuinely better quality and better designed to see you through the cold months. It's time to get creative with your winter wardrobe!