Why Men's Retro Jumpers Are in Fashion More Than Ever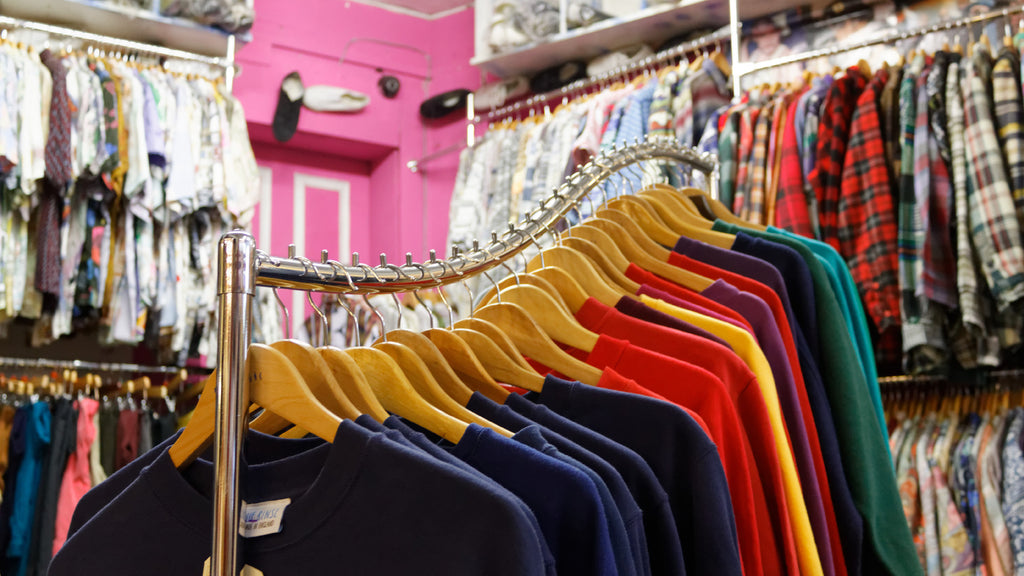 Retro jumpers are becoming more and more popular amongst men across the globe. In fact, it's now getting to the point where vintage items like this can be considered as part of mainstream fashion. 
Celebrities and social media influencers now love to wear retro jumpers and with pride. This has, in turn, made a huge difference to the rise in the "modern day vintage clothing" market. 
From the quality to nostalgia, let's take a look at why men's retro jumpers are in fashion more than ever.
Timeless Looks
We all know the saying "what comes around, goes around". This couldn't be more relevant to the vintage clothing market as retro jumpers come back into fashion. As vintage clothing shopping becomes more popular, consumers are discovering that they can adapt to modern trends with timeless classics. 
If a particular style like retro jumpers comes back into fashion after decades, then this is timeless by nature. That's why retro jumpers are so worth the investment; you can keep them in your wardrobe for an infinite amount of time. 
Superior Quality
Retro jumpers are made of superior materials and unmatched by anything made in the modern day (apart from by the highest-end luxury designers). The reason for this is simple; vintage clothing made back in the day was made to stand the test of time. 
Today, unfortunately, with the rise of "fast-fashion", clothing is cheaper than ever to make, and manufacturers are more concerned with producing mass quantities at the lowest price possible. Therefore, vintage is the best way to experience genuine luxury craftsmanship.
Nostalgia
We feel nostalgic when we think about the times when we were growing up. But, you can still feel elements of nostalgia for the times we didn't live in. We love listening to bands like The Who and The Lambrettas and enjoy watching films like Quadrophenia. 
With that said, it makes total sense that we do the same with clothing. When we wear a particular outfit that resembles a period of time, it makes us feel good. That's why we love to wear vintage items like retro jumpers - they have history and soul.
Self Expression
Another reason why retro jumpers are so popular at the moment is that they help with self-expression. In other words, you can tell a lot about a person by the type of clothing they wear. Sometimes, we like to express our individuality by the clothes we put on, and through this, our personalities can be felt by others. 
For example, if you consider yourself to be an old soul, a retro jumper is the perfect way of telling others.
Men's Retro Clothing From Relco London
At Relco London, we design clothes for vintage enthusiasts born out of love and admiration for all things retro. We have an extensive range of exclusive designs from all decades to bring a touch of retro to your wardrobe.
We only use the best material and techniques to create high-quality clothing that you can wear with pride. So, whether you're looking for your next retro jumper or simply want to upgrade your vintage wardrobe, Relco London can help you stand out from the crowd.