The Top 7 Vintage Clothing Picks From The Relco London Team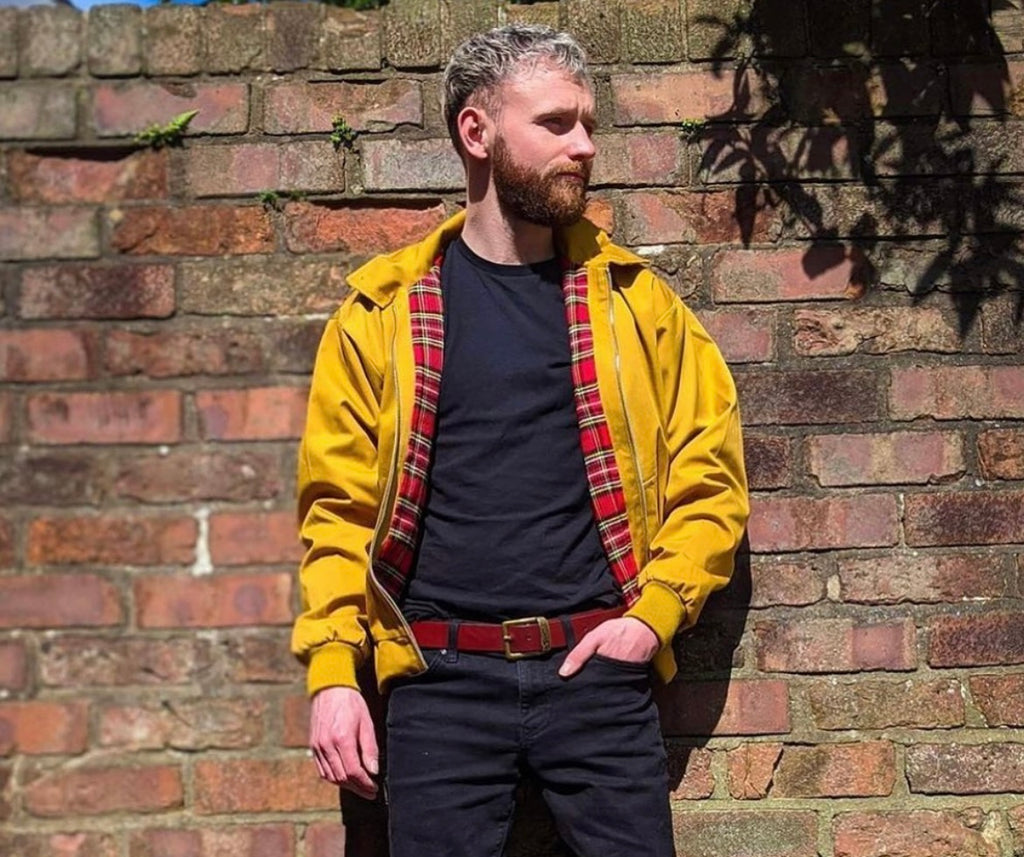 Here at Relco London, we love all things vintage! So we decided to ask our team for their favourite vintage clothing picks right now. 
This is what they said...
      1. The 60s Skirt, Laura - Customer Service 
"Our Ladies Red Tartan Skirt is my absolute favourite!" said Laura. 
With just the right amount of femininity, a fitted skirt can really elevate your outfit, and this tartan number certainly does the job. 
This skirt is ideal for any occasion, whether you're heading into work or you're spending a weekend mooching around town. 
Pair with a classic white shirt for a more formal look, or pair with a big knitted jumper, tights and boots for something more casual.
      2. Patterned Shirts, Dan - Buying
Dan from the buying team told us his favourite retro clothing piece is always a patterned shirt. 
Our Classic Red Tartan Print is just that - classic! Pair with simple cut trousers or jeans to elevate your look instantly. 
"Why would you opt for a boring plain shirt when you can level up your look with something bold and bright?" asks Dan.
       3. Braces, Lewis - Buying
We were oh so happy when buyer Lewis told us his top vintage pick! We believe that braces are one vintage accessory that deserves a place in everyone's wardrobe.
To ensure a secure and stylish fit, our braces and buckles are fully adjustable and feature polished silver fasteners. 
"I feel so classic when I wear them!" said Lewis.
      4. Button-Down Shirts, Alison - Digital Team
Classic and elegant, button-down shirts are a must-have vintage piece in any women's wardrobe. Whether you opt for plain white or you go for a pattern, you can pair a button-down shirt with almost anything.
Alison's go-to is our short-sleeved button-down shirt in Gingham Black, which she likes to pair with classic blue jeans and white trainers.   
We love!
      5. Waffle Cardigans, Will - Digital Team
"It's got to be a retro waffle cardigan. I live in knitwear," said Will. His absolute favourite is our v-neck, Waffle Knit Cardigan in dark green - and we have to say we agree! It's simple, warm and goes with absolutely everything. 
Waffle knits are a 1960's classic. Throw on top of a t-shirt for a casual look or pair with a button-down shirt for a touch of formality. 
      6. Vintage Jeans, Ella - Office Assistant
Office Assistant Ella didn't hesitate at all when asked what her favourite vintage clothing item was - and who can blame her? We all love jeans! 
Relco's skinny fit stretch jeans are a team and customer favourite. Made with lightweight, stretchy fabric, these jeans are comfortable and fit with the movement of your body - no restrictions. 
Their slim fit style makes them perfect to wear with boots or a nice shirt. Trust us; you won't want to wear anything else!
      7. Harrington Jackets, Ben - Customer Service
The final of the Relco Team's top picks for vintage clothing is the perfect way to finish up - a Harrington jacket. Can you get a more classic jacket? We don't think so. 
Available in a wide range of colours, the Harrington silhouette adds an instant touch of retro to any outfit - that's why Ben loves them so much! 
Pair with jeans and a t-shirt for a simple and always stylish look. 

Want to discover which retro item of clothing is your favourite? Shop Relco London!