Ska & 2 Tone – Get Into The Rhythm & Get The Look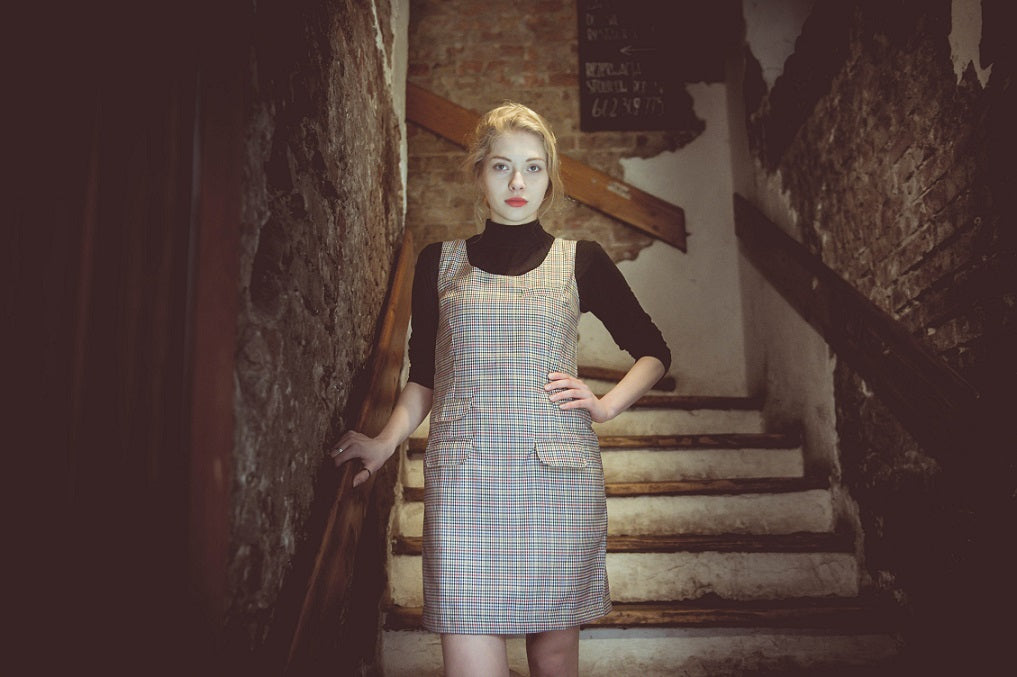 Introducing Ska Fashion
Who can forget the Ska and Mod Revival of the late 70s and early 80s?
Record labels such as 2 Tone, Stiff Records and Go Feet provided us with some amazing music while Ska fashion evolved.
What Is Ska?
Ska is the music genre that informed reggae. Originating in Jamaica in the 1950s, it quickly developed a following in the UK. Combining calypso, rhythm and blue and US influenced jazz, its off-beat walking baselines became the genre of choice for British mods in the 1960s. 
Popular SKA & 2 Tone Fashion
Martens, straight-leg high-ankle jeans, braces, and simple, checked shirts were the staples of Ska fashion. There was also considerable crossover between mod fashion and the skinhead subcultures in the 60s, with British skinheads incorporating the fashion of both the Jamaican rude boy and mod subcultures. 
However, it was their combined love of Ska fashion that really connected these groups. Skinhead fashion was more straightforward than the tailored styles that mods adopted. Closely-cropped or shaven heads were complimented by Dr. Martens.
The 1970s saw a Ska revival in the UK, led by The Specials. This restoration of the genre was called 2 Tone, and fused the 60s sounds with punk rock. Bands such as the Madness and The Selector brought a harder, punk rock attitude to Ska.
What Does Ska Fashion Mean?
As with the music, mod, skinhead and gangster styles of the sixties heavily influenced 2 Tone & Ska fashion. Men wore polished black shoes or boots, straight-cut trousers or jeans with the same high ankle style that skinheads adopted, revealing white cotton socks. This was coupled with combinations of button down shirts with skinny ties and braces, polo shirts.
Over the top they wore the classic Harrington bomber jacket finished off with a trilby hat and a pair of wayfarer sunglasses.
Women's Ska Fashion
Women's Ska fashion
included tight tonic pencil skirts, tweed skirts or prince of wales patterns. Pinafore dresses with dogtooth and checked patterns were paired with high white socks and high heels. Both dresses and skirts were worn above the knee, and combined with Dr. Martens, monkey boots or winkle pickers for their everyday look.
How to Nail Ska Fashion
Planning to emulate this iconic style? We've made nailing the Ska fashion & the Two Tone look easy! With authentic designs that recreate the best styles of these eras, our carefully curated collections are a one-stop shop for both men's and women's Ska fashion.