How To Dress Vintage In Cold Weather: Women's Edition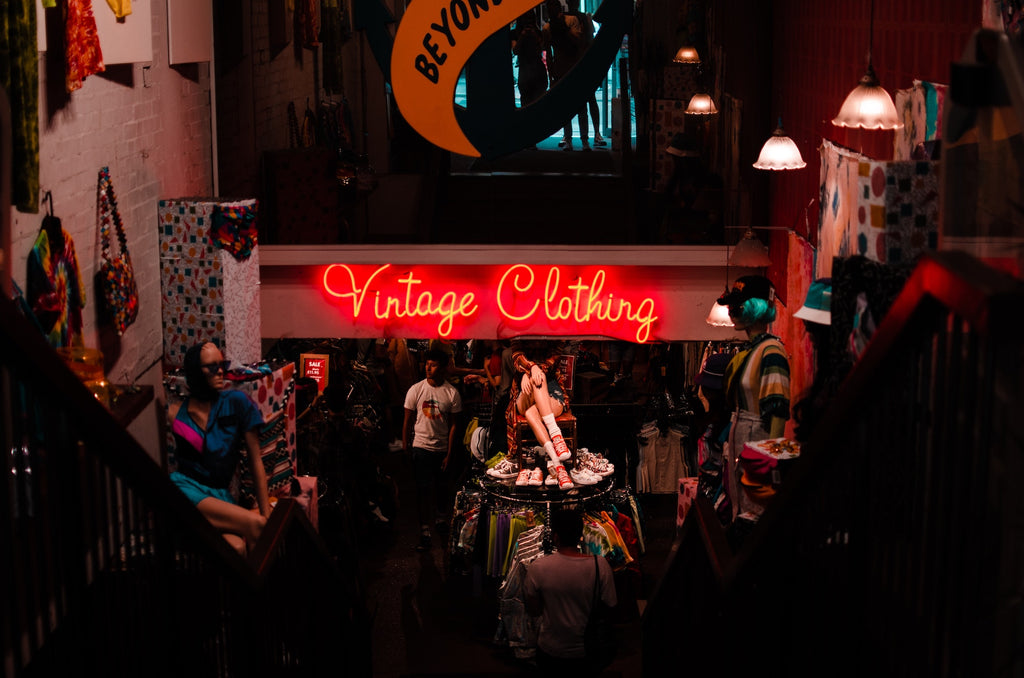 Staying warm without compromising your style choices can be tricky. 
It's all well and good wearing your favourite vintage suit or lighter clothing in the summer, but once the weather starts to turn in autumn and winter, it can become more and more tempting to swap out style for ultimate warmth.
But never fear! We have some handy tips and tricks to keep you warm and rocking your vintage style women's clothing this season.
Why not check out our own ranges of gorgeous vintage clothes for women? Shop around for some perfect inspiration!
Starting From The Bottom
When it starts to get colder, starting with the right undergarments is definitely one of the best ways to keep warm. 
For example, buying high quality thermal under layers like a thermal top and leggings will provide that extra insulating warmth without adding any unwanted bulkiness. Something like an outdoor or equestrian clothing store will be able to provide lightweight but incredibly high-quality thermal layers, which protect you from the chill while being specifically designed to be moveable and invisible underneath your clothes
Wearing tights can also provide a vital additional layer of warmth during the colder months - and those with beautiful patterns look perfect with your vintage style women's suits and skirts! It can be deceptive, the warmth provided by tights or stockings, but you'll definitely feel much warmer while wearing them, and look the part too. 
Wear Wool 
The importance of the materials your clothes are made of cannot be overstated! It's true. 
Wool is one of the most insulating fabrics that you can wear when it's chilly, because of its nature as an organic material with naturally occurring fibre layers that keep the heat in. 
Why not try and source some wool separates from the 1940s and 1950s fashion to add a subtle flair to your vintage style women's clothing looks? They'll become irreplaceable in the winter, and give you that air of confidence and style like nothing else!
We also love our women's vintage dresses for that stylish but warm layer. You can pair these with a classic white shirt for a timeless look - and the pinafore dress style makes for a versatile layer which you can rock underneath a warm jacket, tailored coat or even a cape. 
Cape It Up
Speaking of capes, these make excellent alternatives to tailored coats during the chillier seasons, because of their shape and style - they're perfectly designed to keep you warm without compromising on the aesthetic of your look.
You can also shop vintage inspired capes, for an authentic but slightly more affordable vintage style women's clothing affair that includes these incredible garments. Pair your cape with a muff and winter gloves and you're set! 
You Stole The Show
Yes, stoles. Faux fur stoles are widely accessible now, for extra warmth that doesn't support the fur industry - as we're all about sustainability and low-impact clothing. 
Faux fur stoles are a great addition to any outfit, bringing an air of unmistakable class to any occasion - they also can be a replacement for a hat and scarf. Many 1920s coats boasted a huge collar, which protected the head and neck from the wind. 
You can find lots of faux fur alternatives with a little digging, which you can even turn into a detachable collar for your favourite vintage coats.
The Bottom Line
There are many additions to your wardrobe that you can make, and all can be tailored to suit your specific styles! Our vintage style women's clothing range can form a great base for all year round looks - and on top of these you can add your own flair. 
Don't fancy a stole? Why not try some earmuffs? If you're not a fan of capes, find a well-constructed vintage style jacket or coat to create that layer of warmth.
And remember, spring is only a few months away!